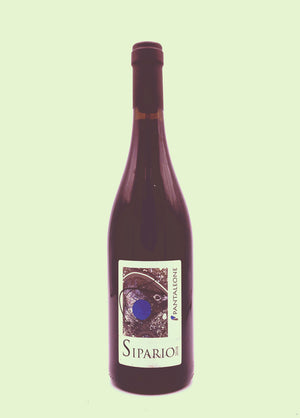 "Sipario" è il montepulciano in purezza di Pantaleone, ed è un capolavoro. Forte e corposo come si conviene al vitigno montepulciano, ma di grandissima eleganza. Aromi di frutta matura al naso, rotondità e tannino morbido in bocca.

ENGLISH VERSION: "Sipario" Marche Rosso I.G.T. is a masterpiece.
Montepulciano grape 100% aged 5 years. Powerful, full bodied, incredibly gentle and rounded. You will feel the fruit, you will feel the strenght. Unmissable. Rate: 9/10. Organic and bio certification: YES.

---
wow, you've found a matching song!
"Lei non sapeva far l'amore", COLLAGE
(from the album "Due ragazzi nel sole", 1976)