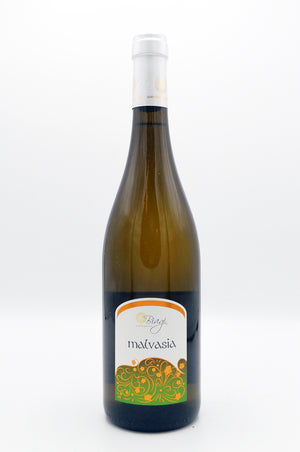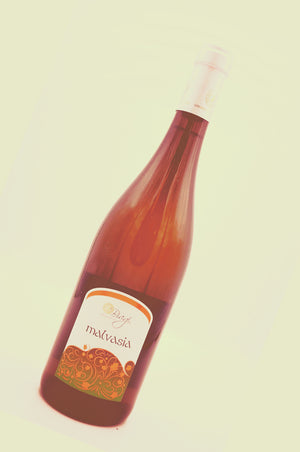 La Malvasia della nostra zona è un vino bianco delicato, adattissimo ai crudi di pesce, formaggi freschi, aperitivi, primi piatti leggeri e salumi non stagionati. Non eccessivamente fruttato ma rotondo, equilibrato estremamente fresco e gradevole ma di buona struttura. Decisamente più secco e versatile a tavola rispetto ad altre espressioni di Malvasia provenienti da altre zone.
ENGLISH VERSION
Malvasia "Colli Aprutini" I.G.T.
Delicate and fruity white wine. So fresh!  You can perceive the sugar notes of the Malvasia grape, and this could pleasantly possess you. Excellent connections with fresh cheese, ricotta, spaghetti cacio e pepe, oysters and seafood, aperitifs. Biagi is an historical farm on top of one of the hills around Colonnella, a little jewel town 2 km from the Adriatic Sea. Now and in the past, they have always produced wine using traditional methods. 

---
wow, you've found a matching song!
"La canzone intelligente" by Cochi e Renato in cooperation with Enzo Jannacci, out in Nov. 1973